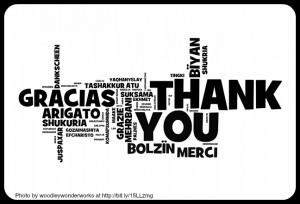 It's another good day to share with someone special in our lives that we are thankful for them and to help them know precisely why.  This post is dedicated to my wife Laura.  I mean you kinda had to see this coming, right?  The next 100 posts could be dedicated to her as well, but the one thing I'll emphasize today is love through difficulty.
We've all experienced and exercised this love to some extent, but that does not make it any less potent.  Once we are in any relationship long enough to have to admit how annoying, short-tempered, unreliable, particular, lazy, insensitive, or just plain unpleasant we can be, it's nothing short of astonishing that another person would choose to love us through it all.  And yet she does love me…still.  I truly hope you have experienced or will someday experience the unparalleled, unexpected joy of getting to the end of an argument with such a person, suddenly realizing that only they care enough about you to still be there by your side to find restoration.  Such a precious thing this true love is!  Thank-you Laura; may I never give you reason to doubt my true love in return.
So who in your life has uniquely endured your badness and still loved you truly?  Today, make sure you heal their hereafter with a dose of thanksgiving!
I ask whomever I thank what resource, cause, or quote they would like to share with the world.  Laura wanted to share an excerpt from Come Rain or Come Shine by Rachel Garlinghouse: "The moment our first baby arrived, we realized that there was so much more to this adoption thing than just bringing home a child and living happily ever after. We had brought home a Black child. Our family was under a spotlight. The reality is that despite popular pronouncements, the world is not colorblind, prejudice didn't evaporate after the civil rights movement, and being White still comes with many privileges that brown-skinned individuals do not have." We've learned a lot raising our boys, and it's been very good.