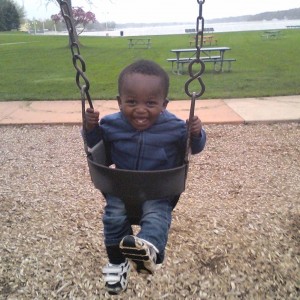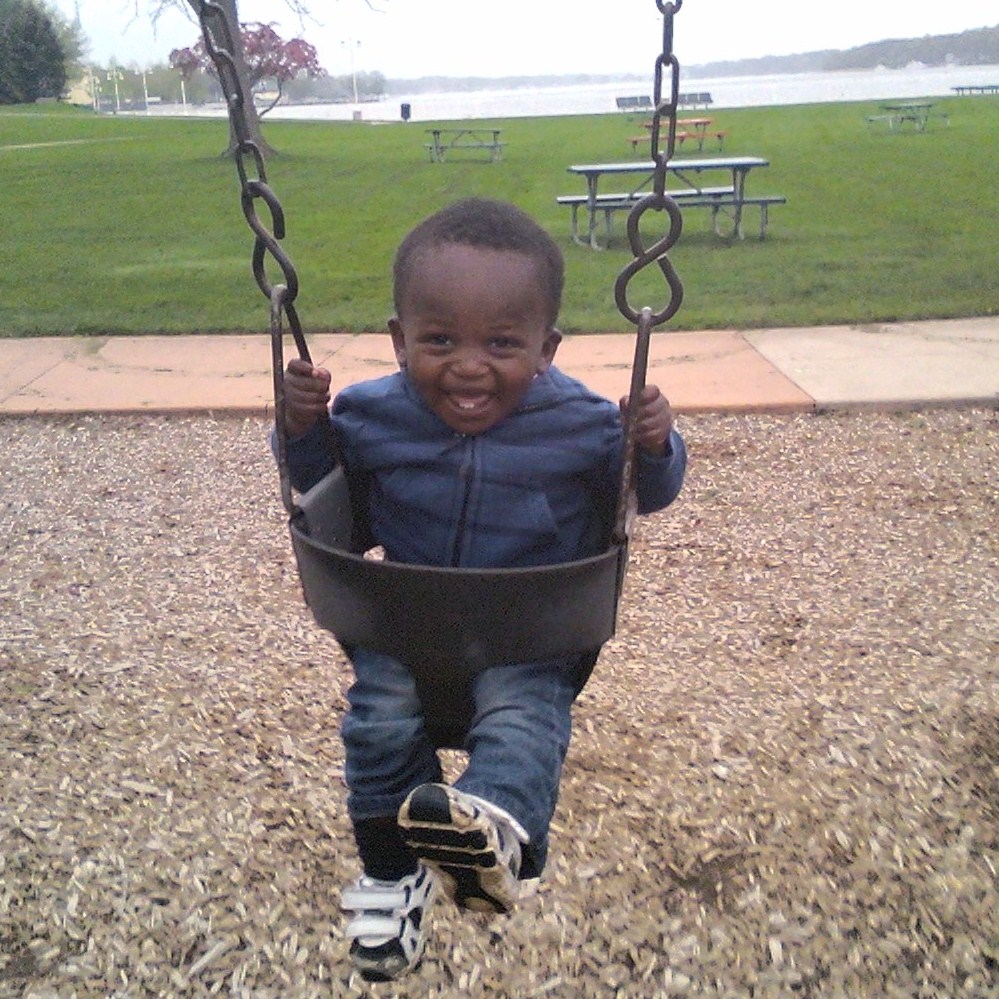 One and a half is a very fun age. I mean I don't really remember personally, but it sure looks like a blast! Today I enjoyed for the first time seeing my younger son doing a somersault. True, occasionally it's more like a somer-sideways, but most of the time he goes all the way over. You go little dude! The coolest thing about it is that he pretty much figured out how to do it using only what God gave him: his tenacious will and that big ole head that provides such an excellent rotational center of gravity! Sure, he's learned plenty of things from others, but he exhibits the most freedom and elation when he can-and does-learn to understand something new and exciting "all by self."
Guess what? Using what God's given us-his Bible and a persistent will to allow us to explore it-is the best way to learn new and exciting things about God as well. Now certainly I'm not saying that other humans play no role in a deeper understanding of God, just as they aren't unimportant in child development. What I am saying is this: let God's words speak first and foremost before you add human filters to complicate or alter what he says. We will find the most freedom and elation learning about God when we encounter him as directly as possible, most reliably through his very words in the Bible.
Here are some great reasons why:
1. If God really has communicated to us through the Bible, then his own words will teach us far more powerfully and accurately than additional human opinions about those words. An autobiography is more reliable than a biography every time.
2. If seminary or academic knowledge is more authoritative or necessary to understand God than reading his words directly, then God has chosen to suboptimally reveal himself to the vast majority of Christians-who haven't and don't have access to such instruction.
3. If the authority of such training or credentials is automatically legitimate and reliable, then how can there be such diverse disagreement among those with the same degree of expertise? How do you know which of them-if any-is the authority of the "authorities?" Well, you personally compare them to God's word, just as the "noble" Bereans did when they double-checked the teaching of even one so great as Paul (Acts 17:11).
4. God would rather have us get to know his opinions than others' opinions about him because the very purpose for which he created us was to find and know him-far more than others (Acts 17:26-27). Focusing on his words isn't just more accurate, it brings you closer to accomplishing why you're here.
5. God tells and shows us again and again that he prefers to reveal himself through the weak and foolish and unlikely rather than the learned and experts (e.g. 1 Cor. 1: 20-27, 3:18-20, and almost everyone God selects for his work in the Bible). God prefers fisherman and tax collectors to advanced education; the biblical religious experts-the Pharisees and Saul-didn't exactly have great track records until Saul experienced Jesus' words directly and was thereby freed to understand him accurately (Acts 9:1-22).
God tells us clearly that those who know him and his words well will exceed the insight and understanding of their teachers and elders (Psalm 119:99-100). So why is an author of a book about God and his words telling you this? First, because God uses normal people no less than "experts" to help point you to his words. Second, because the very purpose of Healing Hereafter is to directly and thoroughly explore God's word until it makes sense, which I hope it helps you do. Third, regardless of whether it does or not, I'd rather have you read the Bible than my book-or any other book-if you have to choose. If you absorb God's words honestly and completely, you'll be as excited and elated as a child about how freely you'll be to learn-about God. You might even do a somersault.