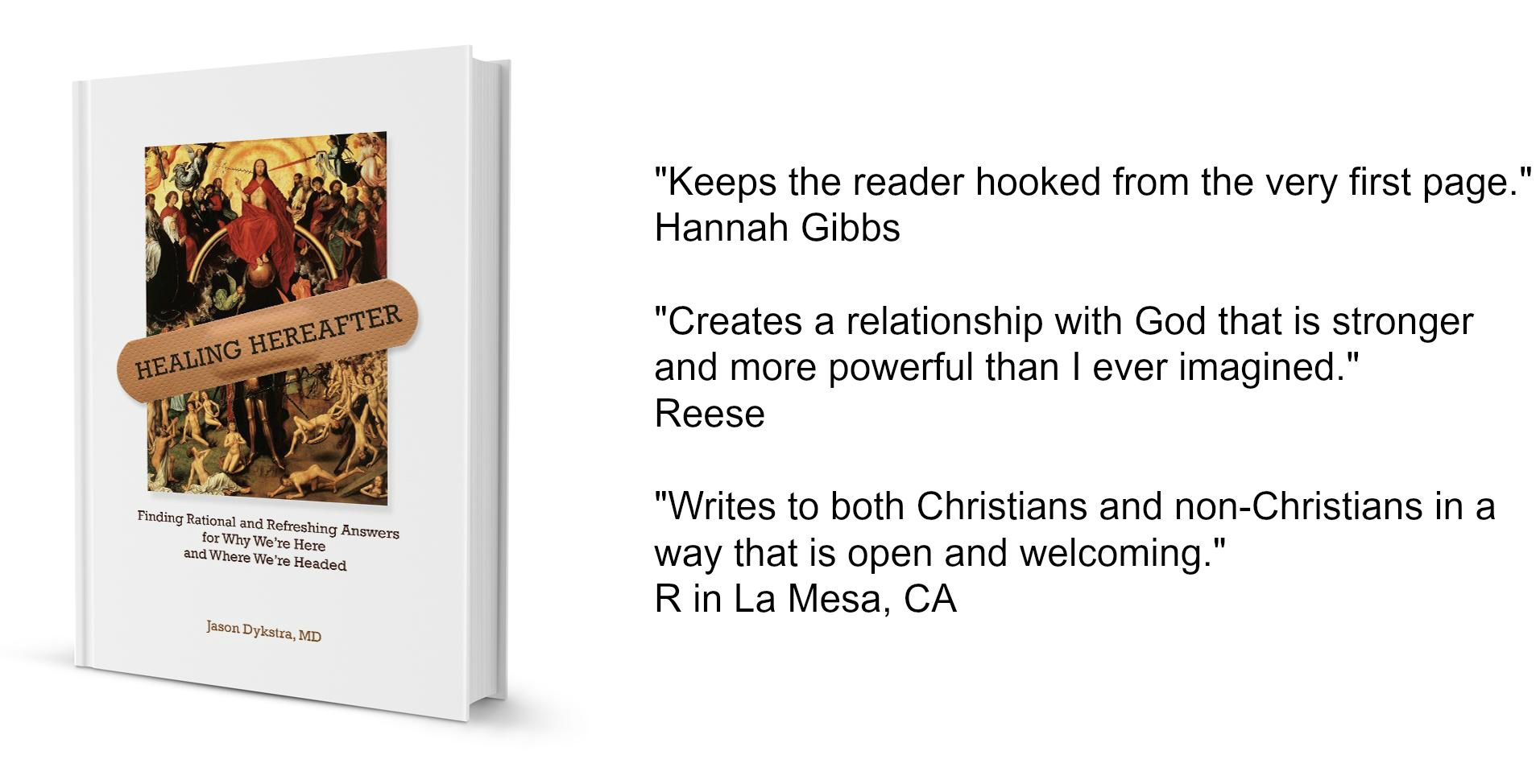 Healing Hereafter
Finding Rational and Refreshing Answers for Why We're Here and Where We're Headed
Do you wrestle with the horror of an idea like hell?
Do you worry how heaven could be as good as promised?
Do you sometimes feel the biblical afterlife is unfair or doesn't even make sense?
If you do, then Healing Hereafter is for you.
Author Jason Dykstra offers a comprehensive framework in a single, well-researched sourcebook for exploring issues related to human destiny. He investigates God's nature and sovereignty, free will and predestination, sin and death, the gospel and humanity's access to it, faith and good deeds, judgment and resurrection, suffering and hell, and heaven and the New Earth. Healing Hereafter journeys with you to discover if and how God's biblical design for humanity's destiny is consistent, rational, and necessary.
For the busy reader, a quick-read version of Healing Hereafter is included. Both illustrated summaries and a brief written summary are also provided to help readers quickly revisit the book's most important themes. Moreover, to help heal the hereafters of those in need, 100% of the sales proceeds of Healing Hereafter will be donated to four well-respected and highly-rated charity organizations supporting hungry or oppressed orphans, women, and families.
To more immediately access answers to specific questions, free e-book versions of each part of Healing Hereafter are available for download. All formats of the book are well-suited for use in your own personal faith journey, in small group discussions, and in the classroom. For a more detailed look at what Healing Hereafter has to offer you, click here.